Day 2 :
Keynote Forum
University of Applied Sciences FH Technikum Wien, Austria
Time : 09:00-09:30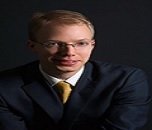 Biography:
Dr. Maximilian Lackner earned his PhD in 2003 and his habilitation in 2009 from Vienna University of Technology. He has held several senior leadership positions in the polymer industry in Austria and China. Dr. Lackner has founded 5 companies, amongst them one for antimicrobial polymers and one in the area of bioplastics, Lackner Ventures & Consulting GmbH. This company collaborates with JinHui Zhaolong, one of the largest PBAT manufacturers. The research interests of Dr. Lackner include PHA and PBAT. Lackner Ventures & Consulting GmbH runs a research project to produce PHB from CO2 and sunlight using cyanobacteria. Dr. Lackner has authored more than 100 scientific articles. He teaches materials science at the University of Applied Sciences FH Technikum Wien.
Abstract:
PBAT (polybutyrate adipate terephthalate, or short polybutyrate) is a biodegradable random copolymer. The copolyester of adipic acid, 1,4-butanediol and dimethyl terephthalate is available commercially as resin and as compound with PLA or starch. Today, the building blocks are made from fossil resources, with some manufacturers having plans to switch to renewable resources. rnAs a "drop-in" polymer, PBAT ressembles LDPE in its properties. Global annual production capacities are currently around 100,000 tons. Typical applications are packagings (e.g. plastic films, bottles), coatings (e.g. of paper and cardboard) and foam. rnA major advantage of PBAT is its compostability, in contrast to e.g. polylactic acid (PLA), where industrial fermentation conditions (60°C) are necessary. The costs of PBAT are between those of PLA and PHA.rnIn this keynote lecture, properties of PBAT and its compounds are presented, alongside application examples and an outlook into the future.rn
Keynote Forum
Applied Polymer Innovations BV, Netherlands
Time : 09:30-10:00
Biography:
Bas Krins is Director R&D of Applied Polymer Innovations (API). Previously he worked at AkzoNobel, Acordis and Diolen. He is a Specialist with respect to the development of high-end applications of Biopolymers.
Abstract:
Applied polymer innovations BV (API) is an commercial research institute with lab and pilot plant facilities dedicated to the development of high-end applications of polymers. It has an extensive know-how with respect to the use of biopolymers. Apart from contract-research, API is working together with investors on the development of start-ups. In 2015, the first start-up is realized: Innofil3D BV, a company producing monofilaments for 3D-printing from PLA and other polymers. At the moment, other start-ups are being prepared. One start-up will produce compostable twines for the cultivations of tomatoes, cucumbers and peppers. Another start-up will produce biodegradable trimmer lines. These and other examples will be shown in order to illucidate the fact that biopolymers do offer a lot of commercially attractive opportunities for new applications.
Break:
Networking & Refreshment Break 10:00-10:20 @ La Plaza