Day 2 :
Keynote Forum
University of Applied Sciences FH Technikum Wien, Austria
Time : 09:00-09:30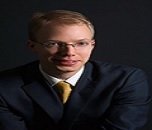 Biography:
Dr. Maximilian Lackner earned his PhD in 2003 and his habilitation in 2009 from Vienna University of Technology. He has held several senior leadership positions in the polymer industry in Austria and China. Dr. Lackner has founded 5 companies, amongst them one for antimicrobial polymers and one in the area of bioplastics, Lackner Ventures & Consulting GmbH. This company collaborates with JinHui Zhaolong, one of the largest PBAT manufacturers. The research interests of Dr. Lackner include PHA and PBAT. Lackner Ventures & Consulting GmbH runs a research project to produce PHB from CO2 and sunlight using cyanobacteria. Dr. Lackner has authored more than 100 scientific articles. He teaches materials science at the University of Applied Sciences FH Technikum Wien.
Abstract:
PBAT (polybutyrate adipate terephthalate, or short polybutyrate) is a biodegradable random copolymer. The copolyester of adipic acid, 1,4-butanediol and dimethyl terephthalate is available commercially as resin and as compound with PLA or starch. Today, the building blocks are made from fossil resources, with some manufacturers having plans to switch to renewable resources. rnAs a "drop-in" polymer, PBAT ressembles LDPE in its properties. Global annual production capacities are currently around 100,000 tons. Typical applications are packagings (e.g. plastic films, bottles), coatings (e.g. of paper and cardboard) and foam. rnA major advantage of PBAT is its compostability, in contrast to e.g. polylactic acid (PLA), where industrial fermentation conditions (60°C) are necessary. The costs of PBAT are between those of PLA and PHA.rnIn this keynote lecture, properties of PBAT and its compounds are presented, alongside application examples and an outlook into the future.rn
Keynote Forum
Applied Polymer Innovations BV, Netherlands
Time : 09:30-10:00
Biography:
Bas Krins is Director R&D of Applied Polymer Innovations (API). Previously he worked at AkzoNobel, Acordis and Diolen. He is a Specialist with respect to the development of high-end applications of Biopolymers.
Abstract:
Applied polymer innovations BV (API) is an commercial research institute with lab and pilot plant facilities dedicated to the development of high-end applications of polymers. It has an extensive know-how with respect to the use of biopolymers. Apart from contract-research, API is working together with investors on the development of start-ups. In 2015, the first start-up is realized: Innofil3D BV, a company producing monofilaments for 3D-printing from PLA and other polymers. At the moment, other start-ups are being prepared. One start-up will produce compostable twines for the cultivations of tomatoes, cucumbers and peppers. Another start-up will produce biodegradable trimmer lines. These and other examples will be shown in order to illucidate the fact that biopolymers do offer a lot of commercially attractive opportunities for new applications.
Break:
Networking & Refreshment Break 10:00-10:20 @ La Plaza
Workshop on "Extending polylactide applications by overcoming its drawbacks" by M.Reza Nofar, Istanbul Technical University, Turkey (10:20-11:00)
Location: Terra Lucis
Session Introduction
Istanbul Technical University, Turkey

Biography:
Dr. M.Reza Nofar has completed his PhD from University of Toronto and postdoctoral studies from McGill University and Polytechnique Montreal. He is currently an Assistant Professor at Istanbul Technical University, Turkey. Dr. Nofar's research interests could be listed as Polymer Processing, Manufacturing of Innovative Biopolymeric Systems, Multiphase Polymer Blends and Composites, Multifunctional Nanocomposites, Micro/Nanocellular and Micro/Nanofibrillated Systems. So far, Reza Nofar has been the recipient of several Canadian national/provincial and institutional scholarships and awards. He has contributed his research output as 1 authored book, 2 book chapters, 1 patent, 28 refereed journal articles, and over 50 refereed conference papers.

Abstract:
Despite the profound features of polylactide (PLA) such as being originated from biomass and its biodegradability, PLA has several drawbacks that limit its use in different applications. A series of these drawbacks could be according to its glass transition temperature (Tg = around 60oC) and its very slow crystallization kinetics. In applications where the service temperature require to be below 60oC, PLA behaves as a very brittle polymer whereas in those cases where the service temperature should be much wider beyond 60oC, PLA can easily be deflected by heat because the degree of crystallinity is not high enough to provide the required rigidity. Moreover, a series of drawbacks originate from the PLA's melt conditions. Due to the low melt strength of PLA followed by its slow crystallization rate, forming the final products with required shape is not easy. Similar scenario exists in processing of PLA/gas mixture to form high-quality foamed structures. In this work, it is shown that the enhancement of PLA's crystallization kinetics could significantly enhance its processability, formability and foamability, and could widen its service temperature beyond its Tg, and further can improve the mechanical properties of its final products. Furthermore, blending PLA with other biopolymers with high melt strength, high toughness and ductility could improve the melt strength and processability of PLA, compensate its brittleness and enhance its mechanical properties. These approaches provide new routes to extend the PLA's usage in much wider commodity applications.
Track 4:Bioplastics Types
Track 5: Biocomposites
Track 8: Applications of Bioplastics
Location: Terra Lucis
Chair
Bas Krins
Applied Polymer Innovations BV, Netherlands
Session Introduction
University of Alicante, Spain
Time : 11:00-11:20

Biography:
María del Carmen Garrigós, PhD in Chemistry in the University of Alicante (2003). Associate Professor in Analytical Chemistry in the University of Alicante from 2015. Author of 38 research papers published in journals in Analytical Chemistry, Food Technology and Polymer Science. The main research areas are: Chemical modification of biopolymers; Natural additives for active packaging; Edible films; TPUs obtained from vegetable oils; Valorisation of agro-food residues; Carbohydrate-based advanced biomaterials; Extraction and encapsulation of bioactive compounds; Quality control methods and multivariate analysis for food authentication.
Abstract:
María del Carmen Garrigós, PhD in Chemistry in the University of Alicante (2003). Associate Professor in Analytical Chemistry in the University of Alicante from 2015. Author of 38 research papers published in journals in Analytical Chemistry, Food Technology and Polymer Science. The main research areas are: Chemical modification of biopolymers; Natural additives for active packaging; Edible films; TPUs obtained from vegetable oils; Valorisation of agro-food residues; Carbohydrate-based advanced biomaterials; Extraction and encapsulation of bioactive compounds; Quality control methods and multivariate analysis for food authentication.
Université Paris Saclay, France
Time : 11:20-11:40

Biography:
Nathalie Steunou is a Professor at the Institute of Lavoisier from the University of Versailles St Quentin-en-Yvelines-Université Paris Saclay, France since 2010. She was an Assistant Professor for about 11 years at the Pierre-and-Marie-Curie University in the Laboratory Chimie de la Matière Condensée de Paris. She has acquired a strong expertise in the Chemistry of Hybrid Materials based on metal oxides, metal organic frameworks and biopolymers for different applications in the domains of energy, environment and medicine. She is co-author of more than 60 papers.
Abstract:
Biopolymer-based materials have received increasing attention for potential applications in energy, medicine and environment domains. The main advantage of using macromolecules of natural origin is related to their chemical complexity and self-assembly properties, for which no synthetic equivalent is usually available, together with their large abundance and non-fossil origin, two key aspects for the synthesis of green materials. The development of bio-elastomers usually requires their reinforcement by appropriate fillers that enhance the mechanical properties and impart new physico-chemical properties (catalytic, optical, magnetic, gas separation, etc.). In this presentation, we will focus on functional nanocomposites prepared by assembling biopolymers with different types of inorganic fillers including metal oxides, polyoxometalates and metal organic frameworks. First, by combining gelatin with a large range of polyoxometalates of different charge density, bio-elastomers with tunable mechanical properties were prepared by a complex coacervation process. Due to cost-effectiveness, ease of preparation and biocompatibility, these nanocomposites may present great potential as modified electrodes for detection as well as drug carriers or scaffolds for tissue engineering. More recently, our interest was also devoted on composite membranes prepared by combining porous metal polycarboxylate based MOFs and biopolymers for gas separation application. An approach integrating advanced characterization tools was developed at the colloidal level to characterize the microstructural and physico-chemical properties of these materials. Indeed, one critical issue of this family of materials concerns the chemical and thermodynamic compatibility between polymers and inorganic particles that drive both the polymer microstructure (degree of crystallinity, cross-link/entanglement density, confinement effect, etc.) and the dispersion of nanofillers.
The University of Manchester, UK
Time : 11:40-12:00

Biography:
Chenhao Sun joined Professor Konstantinos Theodoropoulos's research group in 2013 and has since been working on PHB production using Cupriavidus necator DSM 545 from glycerol. His research focused on using combined computational-experimental approaches to gain an in-depth understanding of the metabolism of the strain associated with PHB synthesis, and hence providing hints as to how PHB productivity can be improved via genetic or process engineering means. He has created Matlab programs to perform dynamic flux balance analysis and dynamic flux control analysis on bioreactor experiment data and yielded positive results.
Abstract:
Statement of the Problem: Utilisation of glycerol from the ever-expanding biodiesel industry is deemed as a promising solution for the sustainable manufacturing of value-added chemicals. In one such novel fermentation processes, glycerol is utilised by bacterial strain. Cupriavidus necator DSM 545 to synthesise poly(3-hydroxybutyric acid), a bioplastics with the potential to replace its petrochemical counterparts in many applications. To improve PHB batch production via means of model-guided process or genetic engineering, insights into the behaviour of cellular metabolism under dynamic fermentation environments is essential. The purpose of this research is, therefore, to demonstrate how metabolic fluxes can be reconfigured in response to environmental or genetic changes. Methodology & Theoretical Orientation: A dynamic flux control analysis (DMCA) approach was used in this study. It comprises generation of time-series flux distributions over batch fermentation using dynamic flux balance analysis (DFBA), a constraint-based stoichiometric modelling approach. Based on the flux distributions profiles, metabolic control analysis (MCA) calculated flux control coefficients to quantify the relative changes of metabolic fluxes in response to changes in system variables such as enzyme activities and metabolite concentrations. Findings: We calculated control coefficients of PHB flux with respect to factors such as TCA activity, glycerol concentration and oxygen level. The degree of control of PHB synthesis fluxes was not fixed, but rather changed with metabolic state and environmental condition during the fermentation. Furthermore, the control coefficients were able to provide qualitatively correct predictions of the change of PHB synthesis in response to perturbation in oxygen level during the fermentation. Conclusion and significance: DMCA could generate quantitative description of the interaction between PHB synthesis pathway and system variables. We envisaged the possibility of developing a process control scheme for PHB production based on metabolic control coefficients.
University of the Basque Country, Spain
Time : 12:00-12:20

Biography:
Sarah Montes. Degree in polymer Chemistry and Master in Applied Chemistry and Polymers from the University of The Basque Country. Currently, she is a scientific researcher at IK4-CIDETEC specialized in the development of polymeric composites/nanocomposites, especially biobased polymers and in the characterization of polymeric materials. She has been the coordinator of the ECLIPSE European Project. She is the author and co-author of 5 scientific papers and 2 patents.
Abstract:
In the last few decades, the development of green composites has gained increasing attention, mainly due to the global awareness of environmental issues. This fact has resulted in the emergence of sustainable and environmentally friendly green materials, which are renewable, recyclable or biodegradable. Cellulose is considered the most abundant renewable polymer on Earth [1]. Nanostructures such as microfibrillated cellulose (MFC) and cellulose nanocrystals (CNCs) can be extracted from this naturally occurring polymer by mechanical and chemical methods, respectively. CNCs have been extensively investigated in the preparation of polymer biocomposites, especially those based on biodegradable polymers, due to their good mechanical properties and reinforcing capability, abundance, low weight and biodegradability [2]. As well as reinforcing nanomaterial, CNCs have been recently reported to effectively stabilize graphene aqueous dispersions prepared by liquid phase exfoliation of graphite, obtaining a nanocellulose-graphene hybrid nanomaterial [3]. This hybrid nanomaterial was used in the preparation of green composites based on two different polymeric systems. On the one hand, a hydrophilic matrix such as poly(vinyl alcohol), PVA, in which the biocomposite was prepared by direct incorporation into PVA of previously exfoliated graphene with cellulose nanocrystals. As a result of the combination of graphene and nanocellulose in PVA, a synergistic effect was obtained. On the other hand, a fully bioderived green composite based on poly(lactic acid), PLA, was also prepared. The investigation of the optical, thermal and mechanical properties of the new green composites is presented here.
Ege University, Turkey
Time : 12:20-12:40

Biography:
Fatma Erdoğan has graduated in Mechanical Engineering in 2014 and is pursuing her Master's from Ege University in Material Science and Engineering. Her areas of interests are Polymeric Composites, Biocomposites and Polymer Materials. She is also interested in biomedical materials, biomedical structures and their finite element analysis.
Abstract:
The aim of this study was to investigate the use of vegetable tannin as a potential reinforcement material in polymer composites for the production of footwear sole material. For this purpose, the acorn cups and the waste of acorn obtained after the tannin extraction was used as the reinforcement materials for thermoplastic polyurethane (TPU) based composites. Alkali treatments were applied for modifying the surface of acorn cups and pulps to increase the compatibility between the filler and polymer matrix. The preparation of the composites with different filler loadings (10, 20 and 30 wt%) was performed via hot melt extrusion. The effect of surface modification on the thermal and morphological characteristics of the bio-composites was investigated in terms of Fourier transform infrared (FT-IR) spectroscopy, differential scanning calorimeter (DSC), thermogravimetric analysis (TGA) and scanning electron microscopy (SEM) analyses. The FT-IR results showed that the vegetable fillers were incorporated into the polyurethane matrix successfully and partial structural modifications were occurred as a result of the alkali treatments. Although the thermal resistance of composite materials at low temperatures was found slightly lower than the TPU, higher thermal resistance values were obtained at higher temperatures. Overall results showed that the homogenous dispersion of vegetable fillers within the polymer matrix was achieved successfully and the obtained bio-composite materials were found to be a good candidate to use as bio based footwear sole material.
University of Liverpool, UK
Time : 12:40-13:00

Biography:
Mónica Lomelí-Rodríguez has obtained her degree in Chemical Engineering from Universidad Iberoamericana México in 2008 and Master's degree in Advanced Chemical Engineering from King Abdullah University of Science and Technology (KAUST) in Saudi Arabia where she focused in combustion technology and kinetics at the Clean Combustion Research Center in 2011. She has been working as a Process Development Engineer with the Innovative Plastics Division of SABIC before enrolling Tony Lopez's Research Group in Catalysis for Sustainable Chemistry in the University of Liverpool. Currently, she is pursuing her PhD in Biomass Derived Polyesters Synthesis and Reaction Engineering.
Abstract:
The polymer industry is likely to encounter environmental problems arising from excessive usage of petrochemical sources and will therefore be required to shift towards bio-based processes. Polyesters represent an exciting area for renewable feedstocks to be considered due to their wide variety of applications. Interesting carbohydrate-derived monomers for polyesters include 2,5-furandicarboxylic acid (FDCA) which is a high value derivative from hydroxymethyl furfural (HMF), itself obtained from the dehydration of C5 and C6 sugars. 1,5-pentanediol (PTO), a potential product from the hydrogenation of furfural is a hydration product from hemicellulose. Also, succinic acid (SA) can be obtained from fermentation. Despite the imminent growth of the biomass derived polymers, the process engineering research for these polymerizations is scarce, which limit their industrial use. Herein this work, we have successfully synthesized poly(1, 5-pentylene succinate) (PTS), poly(1,5-pentylene 2,5-furandicarboxylate) (PTF) and poly(1,5-pentylene 2,5-furandicarboxylate-co-1,5-pentylene succinate) (PTFTS) by a two-step process involving polycondensation and azeotropic distillation. 1H NMR confirmed the polyesters' structure and GPC was used to measure molecular weight. The thermal properties were determined by DSC and TGA. Also, the kinetic parameters of differential rate equations were estimated. Finally, we performed the simulation in ASPEN Plus™ for different configurations and solved a multiobjective optimization polyesterification problem by the e-constraint method to obtain the optimum operation conditions and evaluate the performance in terms of sustainability indicators. To the best of our knowledge, this is the first time a comprehensive work involving synthesis, characterization and process optimization has been presented for this type of polyesters.
Break:
Panel Disscussion @ 13:00-13:10
Lunch Break 13:10-14:10 @ La Plaza
Workshop on "Advances in the use of biobased resources in polymer products" by Dawn A. Smith, Scion, New Zealand (14:10-15:10)
Location: Terra Lucis
Session Introduction
Scion, New Zealand
Time : 14:10-15:10

Biography:
Dawn is the Research Leader of Polymers and Composites at Scion in Rotorua, New Zealand, where she has been for the past six years. Scion is the New Zealand government-owned research institute that specialises in science and technology development for forestry, wood product, wood-derived materials and other biomaterials. Dawn's team has expert capabilities in polymer synthesis, characterisation and compounding of polymers, with a focus on renewable systems. Dawn came to New Zealand from the US where she had worked nine years in the biomedical device industry in R&D and new product development (CIBA Vision/Novartis). Her Ph.D. is in Polymer Science from the University of Connecticut Institute of Material Science in the USA.
Abstract:
Scion's biomaterials and bioproducts research focuses on supporting New Zealand and international manufacturers and brand owners with innovative technologies that utilise sustainably-derived, biobased resources.
Increased biobased content into products is promoted by legislation as well as consumers and brand owners who are demanding sustainability and renewability claims as well as excellent product performance.
New Zealand is not set up for refining petroleum to chemicals and polymers and heavily relies on imported plastics and polymers. One possibility to reduce this dependency is to partially replace them with sustainably produced New Zealand biomaterials. Therefore, we have developed leading expertise in extrusion processing of biomass, biopolymers, fillers, novel biobased additives and fibre addition. We continue to expand our capability, adding new manufacturing technologies to our processing portfolio. A good example is 3D printing, a rapidly developing and highly disruptive manufacturing technology that is expected to change much of the way business is done.
This presentation will outline some of Scion's products, materials and technologies targeting the use of biobased resources resulting in new functionalities such as lighter weight, water resistance, durability, or enhanced biodegradation. By building on features designed by nature, we aim to develop sustainable products that will meet the demands of the global market place.
Break:
Video Presentation @ 15:10-15:50
Poster Presentations 15:50-16:50 @ Terra Lucis
Session Introduction
Lutheran University of Brazil, Brazil
University of Catania, Italy